Pathways for Women Conference
Take Your Career to New Heights
Join us August 23 at the
Hilton Anaheim, CA
About the Event
Our Pathways for Women Conference is a dynamic forum meant to inspire and inform women in their careers, featuring extraordinary leaders from business, healthcare, and government – all in service of advancing women.
In recognition of Women's Equality Day (August 26 annually), Pathways for Women serves as a catalyst to move women of all backgrounds and professions forward in their pursuits.
All are invited to attend, regardless of gender identity or background. The need for guidance and inspiration for career growth is universal to all.
Registration
Standard registration is $199 and the student rate is $99. Registered guests may also attend a networking reception Monday, August 22.
Keynote Speakers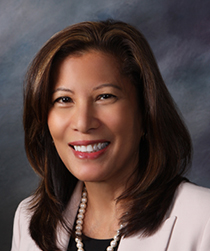 Justice Tani Cantil-Sakauye
Chief Justice of California
Kate Purmal
CEO, Elevate Group
Topics
The Firsts: Women Who Pioneered New Pathways
Panelists discuss what it takes to make history, as the first women to accomplish something outstanding in their fields, and the significance of forging new paths for others.
Reframing Health Care Leadership to Include Women's Perspectives
Hear how COVID-19 may have opened opportunities to reframe leadership and take on new approaches to innovation in health care and public health.
MENtoring: Helping to Close the Gender Gap Through "Allyship" and Sponsorship
Panelists will examine how male sponsors and allies can be an important part of the equation, and tips for ways women can engage allies to amplify their success and impact.
Achieving a Woman-Led Organization
For the first time in its history, three top positions at CalPERS are simultaneously held by women. Join these leaders for a discussion on their journeys, their vision for a new era of leadership, and how they're clearing the path for more women in top roles.
Connect With Us
Get the latest updates by following us on social media. Look for the hashtag #CalPERSPathways.