Pathways for Women Conference
Join us in Anaheim
August 21-22, 2023 at the Hilton Anaheim.
Register today for $50 off standard pricing.
About the Event
We can't wait to get together at this year's Pathways for Women Conference in Anaheim, CA.
Our Pathways for Women Conference is a dynamic forum meant to inspire and inform women in their careers, featuring extraordinary leaders from business, healthcare, and government – all in service of advancing women.
In recognition of Women's Equality Day (August 26 annually), Pathways for Women serves as a catalyst to move women of all backgrounds and professions forward in their pursuits.
All are invited to attend, regardless of gender identity or background. The need for guidance and inspiration for career growth is universal to all.
Registration
Registration is open:
Reserve My Seat
Early bird pricing is $199 and ends June 21, 2023.
Standard pricing is $249 and student pricing is $99.
Keynote Speaker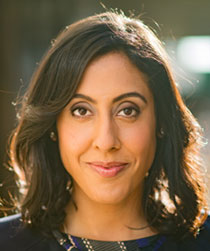 Erica Dhawan
Award-Winning Speaker and Author
Erica Dhawan is rated #1 on the Top Women Keynote Speakers list, and is named one of the top 50 management thinkers in the world by Thinkers50. Erica will share her inspirational message on achieving success, how to build trust through body language in a hybrid world, how to get past roadblocks, and much more.
View All Speakers
Topics
The Firsts: Women Who Pioneered New Pathways
Panelists discuss what it takes to make history, as the first women to accomplish something outstanding in their fields, and the significance of forging new paths for others.
Say it Skillfully – Working Session
Learn essential skills to encourage clients to speak positively and productively, enabling a culture where all levels are seen and heard.
Summoning Confidence: How to Navigate Career Uncertainty
Panelists identify common challenges, such as imposter syndrome and burnout, and share tips and exercises for rediscovering our worth.
How to Promote Your Work and Develop Your Personal Brand
Speakers divulge strategies and concrete tips for generating visibility around your achievements, leading to advancement, sponsorship/mentorship opportunities, and greater career satisfaction.
Read the Full Agenda
Connect With Us
Get the latest updates by following us on social media. Look for the hashtag #CalPERSPathways.