Dan Bienvenue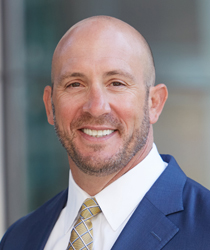 Deputy Chief Investment Officer,
Capital Markets
Dan Bienvenue assumed the role of deputy chief investment officer, total portfolio, in April 2020.
As deputy chief investment officer, Dan oversees total fund investment and operational strategies and collaborates with the managing investment directors and their teams to implement asset allocation and investment strategies. He also oversees the Investment Office's business management needs, including strategic planning, financial reporting, expense management, and talent management.
He joined CalPERS in September 2004. During his tenure Dan has held several leadership roles with the Investment Office, including concurrent roles as the interim chief operating investment officer and deputy chief investment officer, total portfolio, as well as managing investment director of Global Equity. He served as the managing investment director overseeing Global Equity from 2014-20, and as senior portfolio manager in Internal Equity.
Prior to CalPERS, Dan was a principal and senior portfolio manager with Barclays Global Investors (BGI), leading an international equity portfolio management team responsible for $55 billion across developed and emerging markets. Before BGI, his work experience includes sales and trading in the analyst program with J.P. Morgan Securities in New York.
Dan graduated Phi Beta Kappa with a bachelor's degree in economics, cum laude, from the University of California, Davis, where he was an Academic All-American in wrestling. He also holds both the CFA and CAIA charters.