Who Pays for CalPERS Pensions?
How Public Employee Pensions Are Funded
Some people believe that taxpayers fund the total cost of public pensions. This isn't true.
The largest contribution comes from CalPERS investment dollars, with additional funding from employer and employee contributions. Some workers currently contribute up to 16% of their paychecks to help fund their own pensions.
The CalPERS Pension Buck illustrates the sources of income that fund public employee pensions.
Based on data over the past 20 years ending June 30, 2020, for every dollar CalPERS pays in pensions:
55 cents comes from investment earnings
32 cents from employer contributions
13 cents from employee contributions
In other words, 68 cents out of every public employee pension dollar is funded by CalPERS' own investment earnings and member contributions. In the fiscal year ended June 2020, CalPERS paid out nearly $ 25.8 billion in pension benefits.
---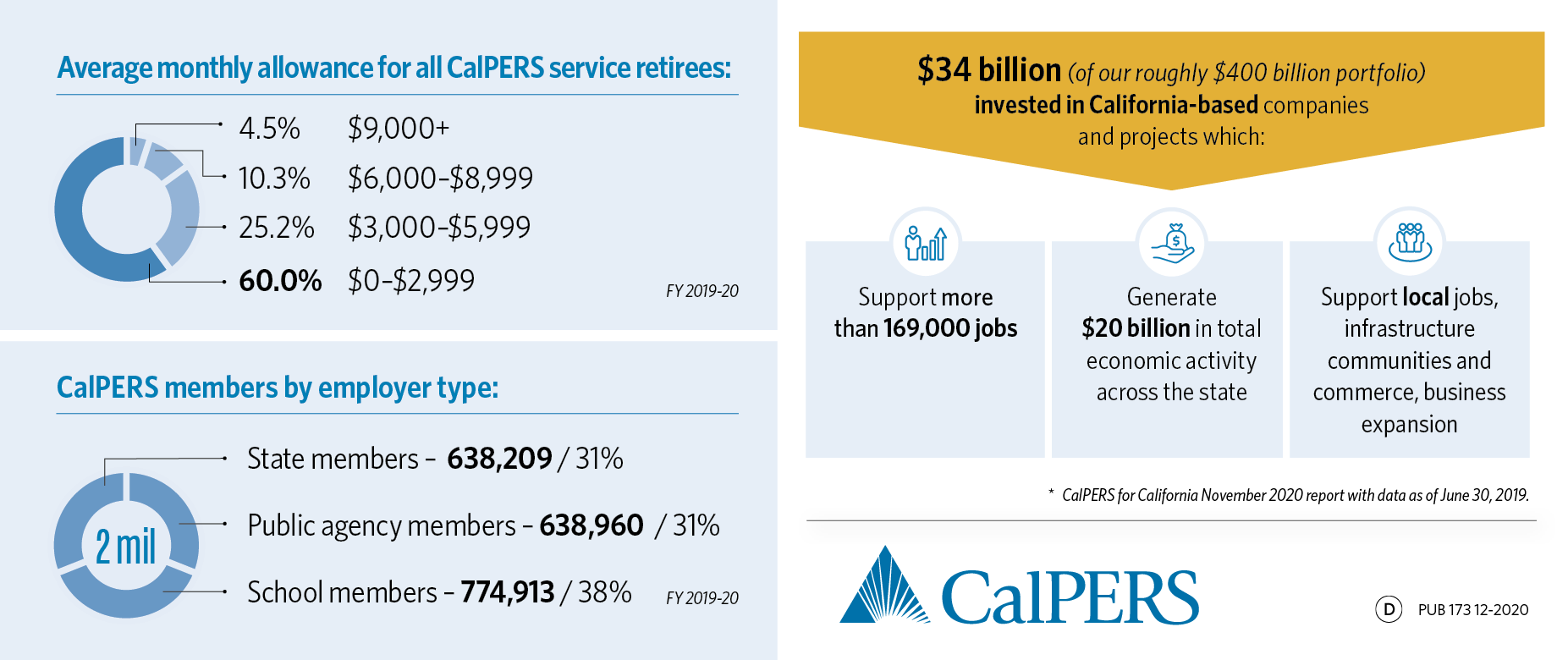 Pension Payments Contribute to Local Economies
As CalPERS retirees spent their monthly pension benefit payments in FY 2017-18, they supported California's economy, generating $23.5 billion in economic activity, which:
Supported 136,968 jobs
Generated $994 million in tax revenue for local industries
Supported local community growth
Source: Economic Impacts of CalPERS Pensions in California, FY 2017-18
CalPERS also invests in California. Of our roughly $392.5 billion portfolio in June 2020, we invested approximately $43.6 billion in California-based companies and projects, generating a ripple effect of economic activity across the state.