Special Public Agency Member Election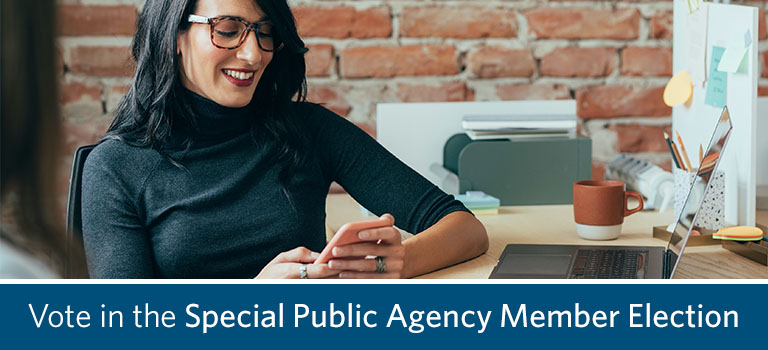 CalPERS public agency members active as of March 1, 2022: You have an opportunity to vote for your public agency representative seat on the CalPERS Board of Administration. The term of office for this position begins immediately upon certification by the Secretary of State and will expire on January 15, 2027.
Contact Us
If you have questions about the board election process or need further assistance, email Board_Election_Coordinator@calpers.ca.gov or call (800) 794-2297.
Resources
Forms & Publications