Headquarters & Regional Offices
Headquarters
The CalPERS Headquarters address is 400 Q Street, Sacramento, CA 95811 (Get directions). We are just off Interstate 5, occupy four full city blocks, and are bound by 3rd, 5th, P, and R Streets. The CalPERS complex includes the original CalPERS building (Lincoln Plaza North), Lincoln Plaza East and Lincoln Plaza West. Use the resources below to plan your visit:
Regional Offices
We have eight Regional Offices located throughout the state where staff can assist you with a variety of services and educational events.
Make an appointment: To schedule a Regional Office appointment, log in to your myCalPERS account and select the Education tab, then Appointments. Or call us during business hours at 888 CalPERS (or 888-225-7377). For phone and video appointments, we'll call you within 15 minutes of your scheduled time so that we can answer your questions. For in-person appointments, adhere to local health and safety protocols.
Our business hours are Monday through Friday from 8:00 a.m. to 5:00 p.m. All CalPERS offices are closed on state holidays.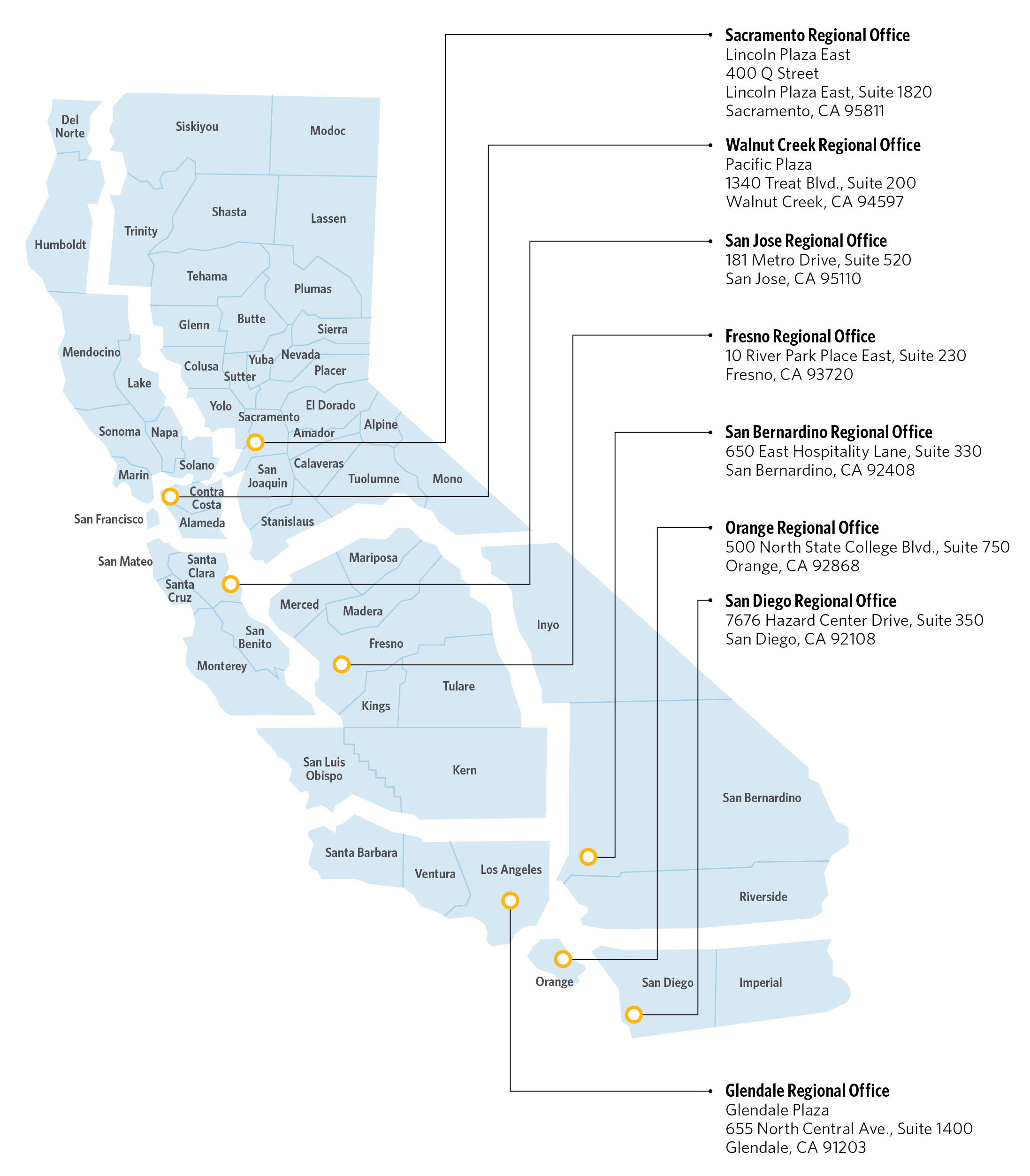 Resources
Forms & Publications