Matthew G. Jacobs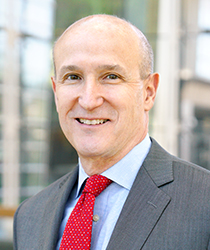 General Counsel
Matthew G. Jacobs joined CalPERS as general counsel in July 2014.
He is responsible for the strategic direction and oversight of the Legal Office, the Enterprise Compliance Office, the Information Security Office, and our Equal Employment Opportunity Program.
Matt draws on a depth of experience in both the public and private sectors to provide guidance on complex legal issues relating to pensions, health care, legislation, investments, and corporate governance. He advises the CalPERS Board of Administration and its committees, the chief executive officer, and the executive and senior management teams. He also oversees all of CalPERS' litigation.
Prior to coming to CalPERS, Matt was a partner in the litigation practice of DLA Piper, a global law firm. Before that, he served in both private and public sector law practices, including positions with the Department of Justice in Washington, D.C., and the U.S. Attorney's Office in Sacramento.
Matt serves on the boards of WEAVE and the Sacramento Community Regional Foundation. From 1997 through 2002 he served on the Sacramento City Planning Commission.
Matt received his Bachelor of Science degree cum laude in business administration from the University of California, Berkeley, and his Juris Doctor degree cum laude from University of Michigan Law School.