Investment Associate Program
CalPERS' Investment Associate Program builds a pipeline of potential talent for the organization, while giving participants a hands-on learning experience in the investments industry.
In collaboration with University Enterprises Inc., students will work part-time during the school year, and possibly full-time during the summer, while pursuing their undergraduate or graduate studies. Students selected could have opportunities to work in multiple program areas of the Investment Office.
Investment Associates have the opportunity to participate in special projects, learn how to utilize financial software like the Bloomberg terminal, and learn from some of the most experienced investors in the industry. This program provides the opportunity to apply what has been learned in the classroom to a real world, large-scale investment operation.
CalPERS has a long history of investing in its workforce and a large number of previous students continue to drive CalPERS' vision. The trajectory is limitless.
To find current openings, visit University Enterprises Inc. and search for jobs using the keywords "CalPERS Investment Associate."
Testimonials
Starting my career at CalPERS provided me with extraordinary practical institutional investment experience. I had access to data and research from sources that may not be available with smaller investment firms. I also had the opportunity to work on meaningful projects implemented by the team. CalPERS benefits from attracting students from renowned universities from all over the country. The students joining CalPERS can apply their theoretical experience, bringing a different perspective to the organization. Furthermore, this relationship allows CalPERS to share the benefits of public service and our mission to serve those who serve California.
CalPERS Investment Associate program works to benefit the students and CalPERS by creating a pool of motivated job candidates that can "hit the ground running" with a working knowledge of the organization. I began working with the CalPERS private equity asset class in early 2008 as a graduate student. I joined the private equity team full time in early 2009, making a seamless transition from graduate student to investment officer. Over the last 11 years, I have taken on more responsibility and was promoted to investment manager. I continue to praise the virtue of the CalPERS Investment Associate program.
I am currently CalPERS managing investment director, research and strategy, but I started as the very first CalPERS intern. After calling the business manager of the CalPERS Investment Office once a week for over six months, I got the job! I believe the process has become much more user-friendly.
This opportunity provides students with a chance to apply the skills they have learned in school to real world scenarios. Additionally, they can test-drive this career path to see if it is the right fit. This is a chance for talented students to showcase their skills to a potential future employer after they graduate. If nothing else, they are provided with exposure to a wide range of investment activities being conducted by some of the best in the business, and that is invaluable.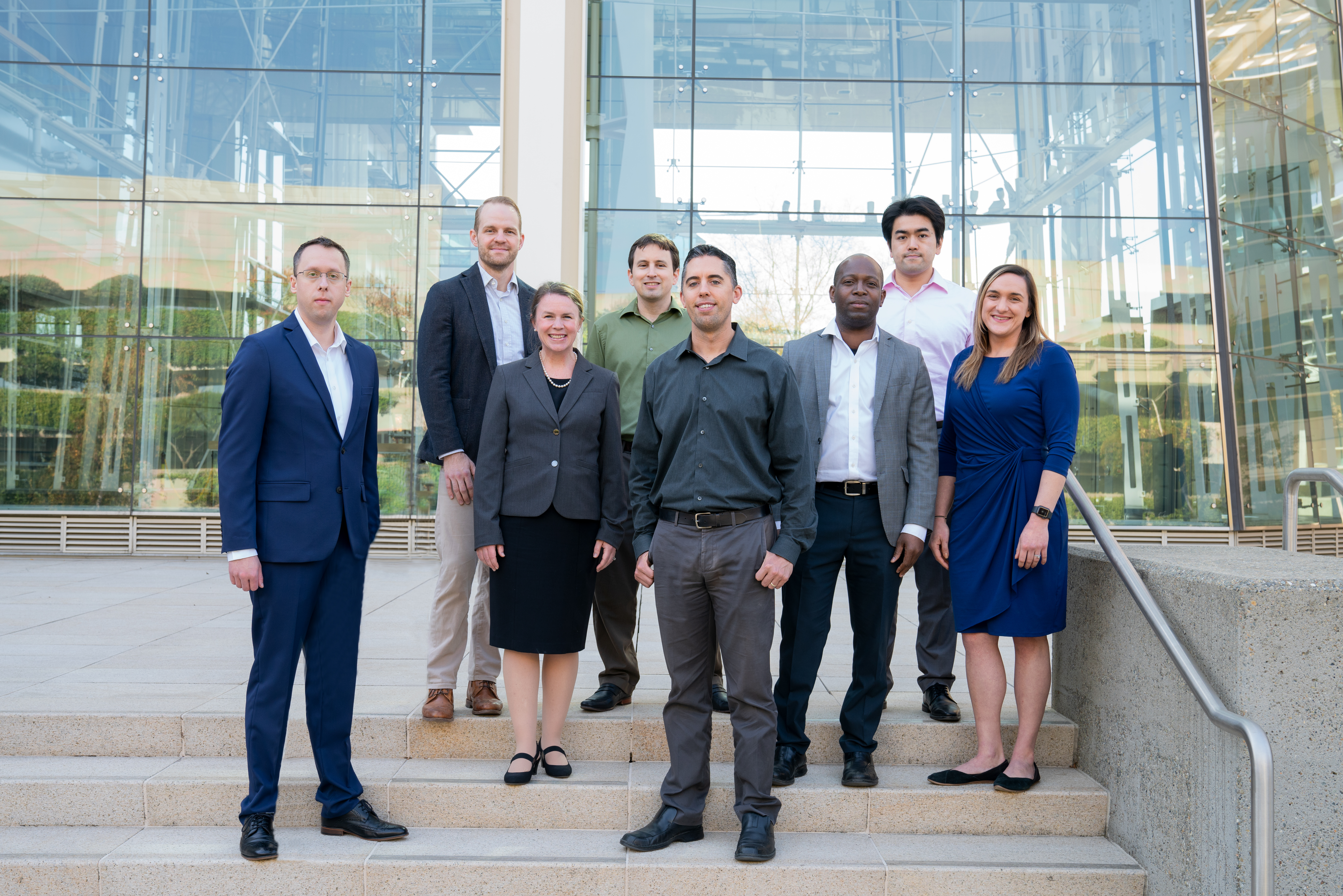 From left: Alex Sakhnyuk, Colin Crane, Bridgette Malone, Jake Tuttle, Matt Cole, Simiso Nzima, Richard Lu, Tiffany Pokk. All former Investment Associates.