Theresa Taylor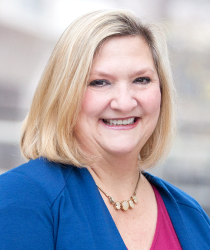 Download Full-Size Photo
Position:
Elected representative of state members
Committees:
Board Governance, Chair
Finance & Administration, Vice Chair
Investment
Pension & Health Benefits
Performance, Compensation, & Talent Management
Board Term1:
2015-19 (current term)
Theresa Taylor is serving her first term on the CalPERS Board of Administration.
She has been a CalPERS member for over 20 years. Currently she works for the State of California Franchise Tax Board as a principal compliance representative in the Large Balance/Field Collection Bureau.
Theresa is also the Service Employees International Union (SEIU) Local 1000 vice president/secretary-treasurer, where she oversees the organization's $62 million budget. In addition, she serves as a member on various boards, including the Executive Board of the California State Employees Association, the SEIU Local 1000 Executive Board, and the Executive Board of the SEIU State Council.
Theresa earned a Bachelor of Arts degree in American Studies from the University of Hawaii, Manoa Campus. She and her husband live in Carmichael, California.
1Elected Board members serve four-year terms that begin January 16 of the term and end January 15.