Eraina Ortega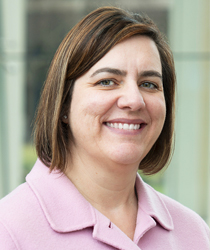 Director, California Department of Human Resources
Position
Ex officio member
Committees
Performance, Compensation & Talent Management, Vice Chair
Board Governance
Investment
Pension & Health Benefits
Board Terms
Upon appointment by Gov. Gavin Newsom
Profile
Eraina Ortega is serving her first appointment to the CalPERS Board of Administration by virtue of her position as director of the California Department of Human Resources (CalHR). She was appointed by Gov. Gavin Newsom in March 2019.
On behalf of the governor, CalHR acts as the employer of state employees in all matters pertaining to employer/employee relations, including collective bargaining; employee salaries and benefits; and job classifications, civil rights, training, exams, recruitment, and retention.
Eraina leads CalHR's department of more than 300 staff and manages an operating budget of $111 million.
She has more than 20 years of experience in public service. Before her appointment to CalHR, she served as inspector general in the Office of Audits and Investigations at the California Department of Transportation since 2018. She was chief deputy director of policy at the California Department of Finance from 2013 to 2017, and a senior legislative representative at the California State Association of Counties from 2008 to 2013.
Eraina also served as legislative advocate and manager at the Judicial Council from 2001 to 2008 and as a policy analyst at the California Legislative Analyst's Office from 1999 to 2001.
She earned a master's degree in public policy from the Harvard University, John F. Kennedy School of Government.