Donna Lum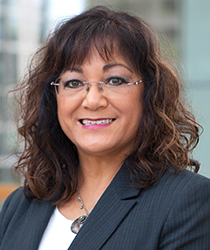 Download Full-Size Photo
Deputy Executive Officer
Customer Services and Support
Donna Lum is the Deputy Executive Officer for Customer Services and Support, where she oversees the administration of retirement and health account benefits and customer services. She is also responsible for CalPERS' affiliate programs, including the Pension Fund's Supplemental Income Programs and California Employers' Retiree Benefit Trust Fund. Ms. Lum has led these business areas since April of 2011.
A core element of her work has involved streamlining processes and creating efficiencies while enhancing the quality and overall customer experience for the hundreds of thousands of members and employers served yearly by CalPERS. At her previous position as Chief of CalPERS' Benefit Services Division she showed the same commitment to process improvement and workload management techniques. Many of the improvements and new technologies she implemented continue to serve our customers, including one that enables customers to effectively participate in their own retirement education.
Prior to coming to CalPERS in 1999, Ms. Lum was the chief of information technology at the California Department of Education and the Department of Toxic Substances Control.
She is a respected leader in the public pension and health administration community and frequently interfaces with key stakeholder groups including labor, public employers, business partners, and member associations. She is also an elected member of the Board of Directors of the California Association of Public Retirement Systems.
Ms. Lum holds a bachelor's degree in business administration from National University and is a graduate of the UC Davis Executive Leadership Program.