Anthony Suine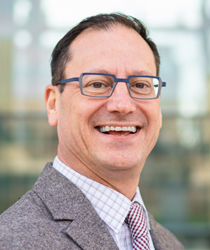 Deputy Executive Officer,
Customer Services & Support
Anthony Suine was named deputy executive officer for Customer Services & Support in January 2020.
He provides executive leadership and counsel to the board and executive team and oversees six divisions within Customer Services & Support. Those divisions provide retirement, survivor, and disability benefits; education, retirement and health program counseling; responses to phone, in-person, mail, and electronic channels; contractual, enrollment, and payroll reporting assistance to CalPERS employers; and retirement account services for members, including service credit purchase support. He also oversees the eight regional offices that serve members throughout California.
Anthony brings to his position more than 30 years of experience at CalPERS and extensive knowledge of the overall planning and administration of the retirement benefit program, employer reporting, and service credit purchases. He has served in many leadership roles throughout the organization, including chief of the Retirement Benefits Services Division, assistant division chief, and business project manager.
He has a deep understanding of the complexities of our benefits program and is passionate about providing outstanding customer service to our members.
Anthony holds a bachelor's degree in business administration from California State University, Sacramento.