Margaret Brown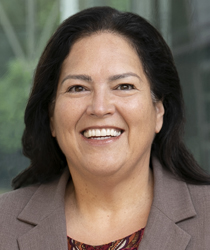 Board Member
Position
Elected representative of active and retired CalPERS members
Committees
Finance & Administration
Investment
Pension & Health Benefits
Risk & Audit
Board Terms1
Profile
Margaret Brown is serving her first term on the CalPERS Board of Administration.
She is retired from the Business Services division of the Garden Grove Unified School District (GGUSD), where she was director of facilities, responsible for the planning, funding, and construction of large-scale capital projects. Under her leadership in capital planning and energy stewardship, GGUSD received in 2017 a Zero Net Energy Schools Leadership Award in the Visionary District category from the New Buildings Institute.
Over the course of her 30-year career Margaret administered billions of dollars in school capital program expenditures and managed financial records for review by boards, state auditors, and independent, citizen oversight committees.
In the past she served on the board of directors for the Coalition for Adequate School Housing, a non-profit founded in 1978 to advocate for K-12 facilities funding and improve school facilities in California. In addition, she chaired the Facilities Professional Council for the California Association of School Business Officials.
Margaret earned a bachelor's degree in political science from the University of California, Riverside, and holds business and real estate degrees from Chaffey College.
1Elected Board members serve four-year terms that begin January 16 of the term and end January 15.